World Class Video Production in Toronto
Unlock the unlimited power of videos and video marketing in Toronto for brand propulsion today.
Video Production Toronto
Best Video Production Company Toronto
By submitting my data I agree to be contacted by Latent Productions.
Toronto Commercial Video Production
Best Video Production Company In Toronto.
Skyrocket Your Brand
Propel your brand to the top of your industry by creating content that resonates with your core audiences. By putting out engaging and entertaining video content, you can turn your brand into a household name or industry titan.
Grab The Attention of Target Consumers
Video content across all platforms is more effective than other devices in capturing the attention of people. Start using powerful and engaging videos to connect with potential customers today.
Measurably More Effective
Make Every Dollar Count
If you want to make sure your marketing efforts drive measurable and considerable impact, you have to put out content that will actually sell. Videos, of all types, sell products and services effectively.
Brands That Trust Latent Productions
Effective video production in motion, great branding in action.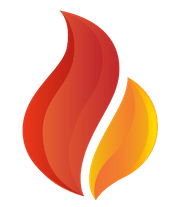 Video Production
Video Production Experts & Team
Increase Sales with Effective Videos
Storytelling Magic in Toronto
Corporate Video Production Toronto
Video Production In Toronto
Are you in need of an awesome commercial, product video, or explainer video to sell and help market your product (or products) and/or service (or services)?
Give us a call today, we are the right Toronto video production team for you.
Our Team Helps You Influence and Reach More People With Powerful Videos.
We help develop tantalizing stories that sell, spread infectious ideas and captivate audiences in Toronto, Canada, and all over the world.
We Tell Stories The Modern Way
All throughout history, stories have been used to influence people and pass on powerful messages. Videos have modernized storytelling, and we make awesome videos.
Limitless Creativity
We are not limited by anything as top video content creators and production masters. We challenge you to push us to our limits with your groundbreaking ideas.
Powerful videos drive action and results.
No need to trick people, influence them with extraordinary content.
You will see and feel the difference a great video has on a campaign.
We Tell Beautiful Stories With Toronto Video Production.
"We used to have a hard time explaining to prospective student-clients exactly what we do. After we put out our explainer/intro video and started running ads to our social media ad video, we started getting students that know what we do and want to work with us. It has been magical."
Sabrina Hundal
Video Production In Toronto.
Try Next Level Corporate Video Production (In Toronto) Today!
If you want to experience corporate video production (in Toronto) at its finest today, call our phone or send us a message (or inquiry) today. We are the best Toronto corporate video production team – without a doubt. We will help you skyrocket your brand with awesome corporate video production (in Toronto), the type of video content that your customers (and potential target consumers) are thirsting for. And, we will make sure (as much as we can of course) your investments in corporate video production (in Toronto) yield positive financial returns.
We invite you to come try out our corporate video production services today.
Are You Ready To Tell Your Story?
Our Toronto video production team is here, ready to listen to your ideas and help you develop a captivating story. Get your video and ideas out into the world today.
"I have been working with Dason and the team at Latent Productions for quite some time now. I really love working with their production team on all types of content. From the onset, our relationship has been awesome. The first promotional video they put together for me tripled my website conversions and show bookings pretty much instantaneously. The rest as they say is history. Best video production company in Toronto as far as I know."
Johnte Whyte
Johnte Black, #1 Toronto Magician
Video Production Toronto
Best Video Production Company Toronto
By submitting my data I agree to be contacted by Latent Productions.