The Best Product Photography & Photographer In Toronto
A Toronto product photographer that will take pictures that do your products justice – and help you sell them like hotcakes.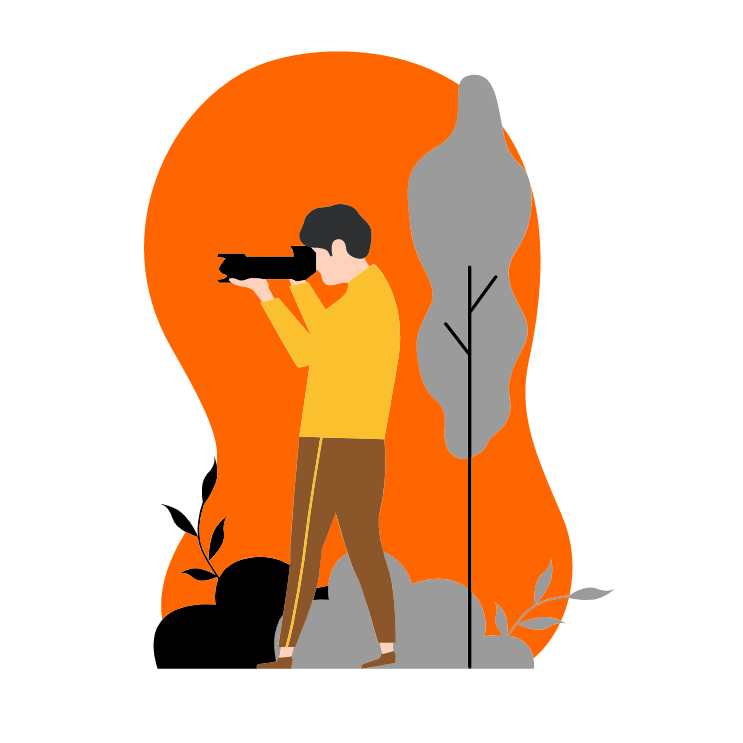 ALL-INCLUSIVE PRODUCT PHOTOGRAPHY IN TORONTO (AND BEYOND)
With Latent Productions, you get everything you need to start your marketing campaign and create your product listing. Our product photographer will capture the perfect image of your products, allowing for direct upload to your listings.
Each photo comes as a Hero Image.

We offer free return shipping of your products (within reason).

Free global usage rights on your product photos.

Professional touchups included.
Introduction to product photography in Toronto – and the importance of commerce and product photography in Toronto.
Commerce is the lifeblood of every economy. If people and corporations stopped engaging in commerce based activities (or stopped commerce altogether) – making, buying and selling products, services, software and all other tangible (and intangible) things – the advancement of mankind will come to a standstill. Modern civilization (as one whole) and societies will not be in the same position if commerce did not exist. Commerce created the conducive environment that bred innovation (and the advancement of mankind) through competition. People and brands since the beginning of modern (post-agrarian) civilization (in pretty much all countries) have always competed for customers and sales. It is the lay of the land. This competitive quality (and ingrained nature) of commerce has been exacerbated by the increase in the globalization of world economics and major markets. To compete in today's world, you need to stand out from others (competitors). You need to convey to potential customers that you are the best option for them – and/or that you are a way better alternative to their current solution (especially if it is produced by a competitor). The best way to do this for consumer goods (and pretty much any good) is with product photography. Product photography (in Toronto – and in other markets) is the best tool to use to persuade and sell potential customers. Amazing product photography in Toronto allows you to showcase the awesomeness of your product in its realest and most desirable form – or, if you are super creative (or your product photographer is super awesome), it allows you to transcend this and utilize photography to create fantasy-like connections with your product (or products). Product photography is bar none the best way to depict your product, package it, and showcase it to the world – that is one of the main reasons why you need to develop a great relationship with a skilled and marketing-inclined product photographer in Toronto.
But, why product photography in Toronto?
The importance of product photography in Toronto (and the world) has been made greater by the proliferation of ecommerce. Electronic commerce (on the internet, mobile apps and other platforms) – across all industries has permeated popular culture and economics (transactions and activities) in today's world. Consumers make a significant chunk of their purchases on mobile apps and the internet (through websites, online stores and web platforms). The comfort and security that ecommerce offers is just too awesome to pass up. It has made the lives of consumers and business operators easy in that regard. But, ecommerce has a fundamental problem that is hard to ignore – that it poses. The lack of tangibility and realness. You cannot wear the clothes, feel the materials that make up the product, touch the products, wear the shoes, see things on your body, imagine yourself at an event with the product on, see how a product solves your problems, smell and/or taste the food – and ultimately experience any type of product fully. This makes online shopping hard. However, overtime a viable solution to this issue developed and proved itself extremely valuable and capable. You see, photos of products help solve these experiential issues – that ecommerce poses. Photos are the gateway to these experiences. Photos help you imagine these items on your body, smell and taste the food, and do just about anything else to experience the products by providing a tangible representation of the product.
Photos ignite your senses and help you attach a sense of tangibility to a product. Photos also help you gage quality when shopping online (or electronically). These are the reasons why product photography (in Toronto) matter. The world is almost entirely online now – and ecommerce is only growing. If you have an ecommerce or offline business and engage in some type of commerce, you are definitely online (and have a website). So, if you want to grow this business, you must make sure quality photos of your offerings are available to potential or current customers. Essentially, you must account for awesome product photography in Toronto.
Why you definitely have to find and hire a top Toronto product photographer today.
Conversions, from what we have found with clients and seen in internal case studies, is correlated to product photography quality. The higher the quality of your product photos, the higher your website (overall) and product pages will convert. Photos matter – but, the quality of your photos matters more because it instinctively makes consumers trust your brand and products more. And, when it comes to ecommerce, how your product looks in the photos on your website (or on other websites) and the overall experience (and story) the photos you put out creates are the number one and two top reasons why a potential consumer will buy your product. Whilst searching for products in your market, and, in a competitive plane, they will be the biggest reason why consumers choose your product (or products) over the products of your competitors.
This is mainly due to the fact that – photos (and videos) are the only tools that you can use to communicate the quality of your product effective. They are the only visual representations of your product (or products). Sure, copy (features listings and product details) is awesome and will help persuade and sell a customer. But, no engaged, active and reasonable consumer will make a product purchase on the internet without product photos. You can have the best copy in the world – but, without awesome photos, you will find it impossible (or at the least ridiculously difficult) to sell the product. Think about it logically, would you ever make a purchase on the internet without seeing a picture or visual representation of the product you want to purchase on the website? Probably not. Or, if you are like us and you potentially would (in a very rare case), it would probably be due to a lot of trust in the party (business or individual) that you are engaging in the transaction with. Chances are, you do not command that level of trust. Or, even if you do, your competitors are outdoing you currently by providing awesome photos of their products. So, if you want to go above and beyond and make sure you secure more sales, you should hire a top Toronto product photographer to help you grab awesome product photos.
The difference a top Toronto product photographer can make.
To be honest, from what we gather from our data on people that reach out to us through a page like this – you most likely do not have the internal bandwidth and capability to perfectly capture and effectively edit awesome photos that showcase your products in the best light (photography joke haha). If you do, you will probably hit a wall (creatively) very soon. Or, you have already hit a wall. This is why you need (and are looking) to hire a Toronto photographer with expertise and proven abilities to do amazing product photography in Toronto today.
A top Toronto product photographer can do amazing things for your brand and business – and liberate you and/or your employees from the shackles of product photography in Toronto. Primarily, hiring a top Toronto product photographer saves you time and resources. By outsourcing product photography in Toronto to the right Toronto product photographer, you will free up a significant amount of time and resources (both are extremely valuable resources that you can allocate elsewhere). Moreover, outsourcing product photography in Toronto to a company like ours will ensure a high level of work and quality. Most product photographers (especially a product photographer from our team) take pictures of products all day – every day. This means that they are extremely skilled and talented at styling and capturing images of products for whatever purpose you may have. It does not matter if you need a product page photo or a photo for an ad, they have the eye, talent and skill to capture and edit the perfect images of the product. This will help your efforts significantly. Advertising, marketing and branding your products online and through the internet (and internet media platforms) will be a breeze if you employ the right Toronto product photographer (one that understands your brand and cares about the quality of the photos that they take). Investing in product photography in Toronto and working with a top product photographer in Toronto will yield amazing returns (ROI on ad spend and have a huge impact of sales and conversions) – we know it will.
LATENT PRODUCTIONS – PRODUCT PHOTOGRAPHY TORONTO
Are you an eCommerce entrepreneur? Selling products online is a great way to make money in the digital economy. With eCommerce sales continuing to grow year on year, more retailers are moving out of the traditional brick-and-mortar model to online stores.
An online store gives you more reach and a wider target market. However, chances are there are plenty of people selling the same products as you on Shopify, Amazon, eBay, and other online stores. So, how do you stand out above the competition with your listings and attract more sales?
The secret is in your product photography. Speak to any salesperson that knows what they are doing, and they'll tell you that placing the product in the prospect's hands is critical if you want to increase your chances of closing the sale.
However, that's challenging to do in the online world. In traditional stores, the salesperson would just hand the prospect the product, and they do the rest. However, with selling online, you don't have this physical; engagement between the prospect and the product.
As a result, your product photos become the single-most-important part of your listing. Sure, having a great description is crucial, but the images draw the prospect's attention to your listing. Your product photos provide the visual content to the listing that pushes your prospect to buy.
We're sure you've had the experience of visiting a listing on a site to find a grainy product photo that's unappealing. How did that make you feel towards the listing? Did you buy the product? Chances are you bounced back to the search results and found another listing with a better product photo, right?
If you want your listings to stand out in a busy retail environment, you need product photos that sell.
Latent Productions Toronto is the team you need to make your listings shine. Our range of professional product photography services is available across Canada and the United States. Let us take vivid visuals of your products for your catalogs and listings.
Let Latent Productions boost your inquiries and sales with product photos that coerce your prospects into taking action.
LATENT PRODUCTIONS – AN ELITE PRODUCT PHOTOGRAPHER IN TORONTO
If you're looking for the best product photographer in the game, reach out to the team at Latent Productions.
Our product photographers have years of experience shooting all types of products, from clothing to electronics, lifestyle goods, and more.
Our team has the expertise you need to get the best product photos possible.
LATENT PRODUCTIONS PRODUCT PHOTOGRAPHY FAQ
Latent Productions is ready to assist you with your project needs. If you have any questions about our service, read through the FAQ below. If you don't find what you're looking for in the FAQ, call our operation at (204) 805-3188. Our friendly consultants will walk you through our services and match them to your requirements.
Q: Which areas does Latent Productions cover with their product photography service?
A: Our premises are in Toronto. If you're local to the area, come through to our studio to discuss your project. However, we service all eCommerce entrepreneurs across Canada and the United States. Just mail us your products, and we'll shoot them before shipping them back to you.
Q: How can I get a quote from Latent Productions for my product shoot?
A: Call our Toronto product photography company on (204) 805-3188 or send us an email with your instructions. We'll get back to you with a quote in 24-hours. If you're close to our studio in Toronto, you can book an appointment with our team to discuss your project needs.
Q: How can I view my product images after the shoot?
A: We give you an online viewing gallery for your product images. If you're nearby our studio in Toronto, you can drop in for live viewings.
Q: How can I inquire into Latent Productions product photography?
A: Visit our contact page and get in touch with us. You can reach out to us via email or call our team at (204) 805-3188 to discuss your project requirements.
Q: What type of product photography is available with Latent Productions?
A: We offer a full-house service for product shoots. We can provide you with single-product shoots, creative shoots, model shoots, and more., If it involves photographing products, we can make it happen. Contact our team for more information on the type of photography we do and how we can help you with your product shoot.
Q: What are the booking requirements for the product shoot with Latent Productions, and how much lead time do you need to prep for the shoot?
A: We recommend booking your product shoot at least two to three weeks before your publishing deadline. Contact our service team and speak with them about your requirements and deadline.
Q: What kind of turnaround time can I expect with Latent Productions product shoots?
A: Typically, we return your products and images to you within a week of the shoot. It also depends on the size of the project and the post-production work you want to do on the project. If you're working with a deadline, contact our team, and we'll accommodate you into our schedule. All our production processes take place in-house, giving you the fastest turnaround times possible.
Q: What does it cost to hire Latent Productions for a product shoot?
A: Pricing can vary depending on the number of products you need us to shoot and the set requirements. Contact our service desk and speak to one of our consultants about your needs. We'll help you put together a custom product shoot to your specifications and quote you on the work.
Q: Who gets the copyright for the product images?
A: We retain the copyright for your images, but we issue you with a full-use license. You have full usage for any product listing or requirement you need.
Q: What file formats does Latent Productions offer for my product images?
A: We take all our product images in the RAW file format, and we'll issue them to you in a jpeg file format. You also have the option of requesting custom file formats from our team. Contact our service desk for more information on file formats for your product photos.
Q: What do I do if I need to cancel or reschedule my product shoot with Latent Productions?
A: We understand that life can get in the way of your plans. We'll do our best to accommodate you for another time slot in the day or at a later date if we're fully booked at the time. Please review our terms and conditions for cancellations.
Q: I like the photo, but can I crop it before making my purchase?
A: Yes, after viewing your product photos, you can get back to the Latent Productions team with any requests for cropping and post-production editing of your images.
Q: Does Latent Productions work with green screens for my photoshoot?
A: Yes, we offer green screen productions for your product shoot. Contact our service desk and speak with a team member about your production needs.
Q: Can Latent Productions bring their photography studio to my location?
A: Yes, we're available for remote shoots within traveling distance from our studio. We have professional-grade equipment and talented photographers that are experts at shooting on any location or set.
Q: Where do I have to send my products for the photoshoot?
A: We can arrange the photography for your products at our studio or your location if you are a reasonable distance from our studio. If you are within striking distance of our offices, we recommend you stick around for the shoot to get a clear understanding of the process. You'll also have the opportunity to direct the shoot in real-time to your goals.
Q: Can Latent Productions edit or add touchups to my product photos?
A: Of course. Latent Productions has a full after-effects team for your post-production needs. Our skilled post-production artists can work with your special requirements.
YOUR PRODUCTS LOOK GREAT WITH OUR WORLD-CLASS PRODUCTION TEAM SHOWCASING IT
Latent Productions are the leading production company in Canada. We specialize in video and photo content production for any online or offline business. We operate from premises in Toronto, with a fully-equipped team and slew of talent (and tech) to handle any product shoot.
We have professional Toronto product photographers working with professional-grade camera equipment and custom sets designed to your requirements. Your products will come out looking fantastic after we're through with them.
We keep every aspect of the production process in-house, from shooting to editing. Our product photography team has a passion for producing creative excellence with every project we shoot.