Video Editing Service
Video Editing Services + Company.
Your Go-To Video Editing Company and Team Of Experts For Video Editing Services. Let Us Help You Save Time and Make More Money.
Perfect Solution For Serious Content Creators, Businesses, Video Production Companies, Wedding Videographers, Videographers, Startups – and Brands That Need To Put Out Awesome Content Consistently and Efficiently.
Videos and video marketing in today's business landscape are super important. In fact, the idea and thought that many preached a few years ago about video being the future of content and blogging – is here. YouTube, Instagram and other major content platforms have brought forth a new age where video content is being devoured by hungry audiences all over the world – highlighting the importance of videos. Unique and authentic videos are now powerful tools because they command attention and anyone can use them to influence a legion of people.
Practically everyone can now tap into the power of videos and video marketing. A YouTuber, Tik Tok influencer or Instagram influencer can use awesome videos to grow their audience and build a massive following. They can then monetize this following in a multitude of ways. To build this massive following, you need to churn out awesome video content by the boatload so you can keep the attention of your audience and get the algorithms to reward you. This can be tough if you do not have the right team around you. Our video editing company, team and services will help you put out amazing and jaw dropping content by the truck load (without breaking a sweat).
Businesses and startups need to put out video content for marketing (and/or promotional/advertising) purposes. In today's world, video is important for educating potential consumers about your services, products, industry, what you do, your mission, who you are, and a plethora of other important items. Moreover, if you develop a solid video content plan, you can build assets that will help you generate traffic, leads and sales. Putting out awesome YouTube videos will help you educate and influence your ideal consumers. Your business or startup will need help with maintaining the flow and quality of content required to hit it big with the algorithms and become a popular channel on YouTube (or any other target platform). With our video editing service (and video editing company), you can outsource your video editing and devote your freed up time to generating more content ideas and production.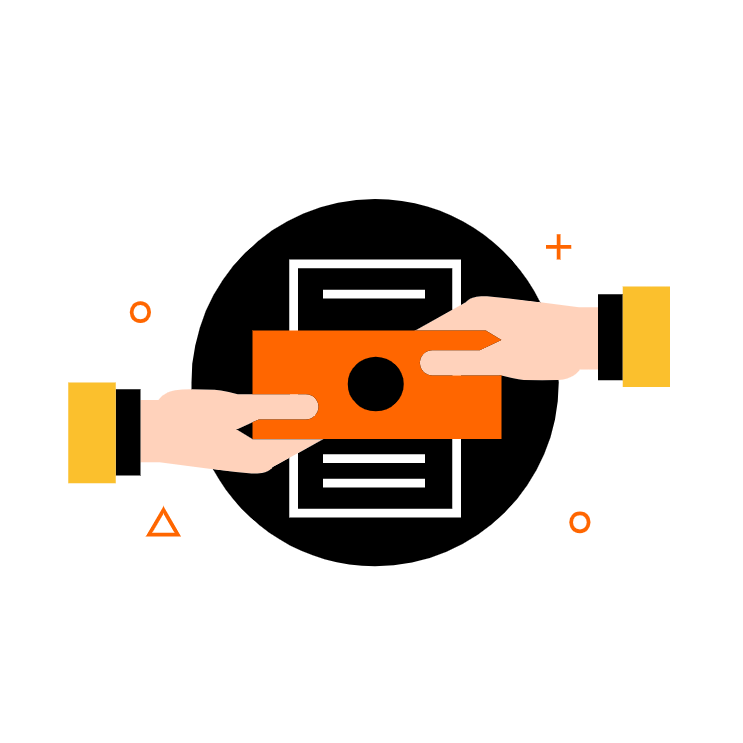 OUTSOURCE VIDEO EDITING TODAY
Save Time and
Make More Money

With Our Video Editing Services.
Our main goal is to help you grow and take proper advantage of videos and video marketing by taking care of the time consuming video editing phase.

The video editing aspect of video production is by far one of the most time consuming and arduous aspects of putting out video content. It can take hours to put together a few minutes of video content and those hours can be better spent on things that matter more to you. This could be spending more time with people you love, more time on other parts of your business, or growing your operation. This is why we have built our video editing team into a powerhouse that you can tap into any time you need to get your content edited professionally and properly. Reclaim your time today, get in touch with us now.
One Of The Best Video Editing Services Around
Carefully selected video editors (best video editing team around).
Fast video editing (awesome turnaround time).
We can edit a video for anyone.

Real estate, wedding, YouTube, family, Go Pro, corporate, drone, vacation and pretty much any kind of video.

Easy to use video editing service (simple video editing process).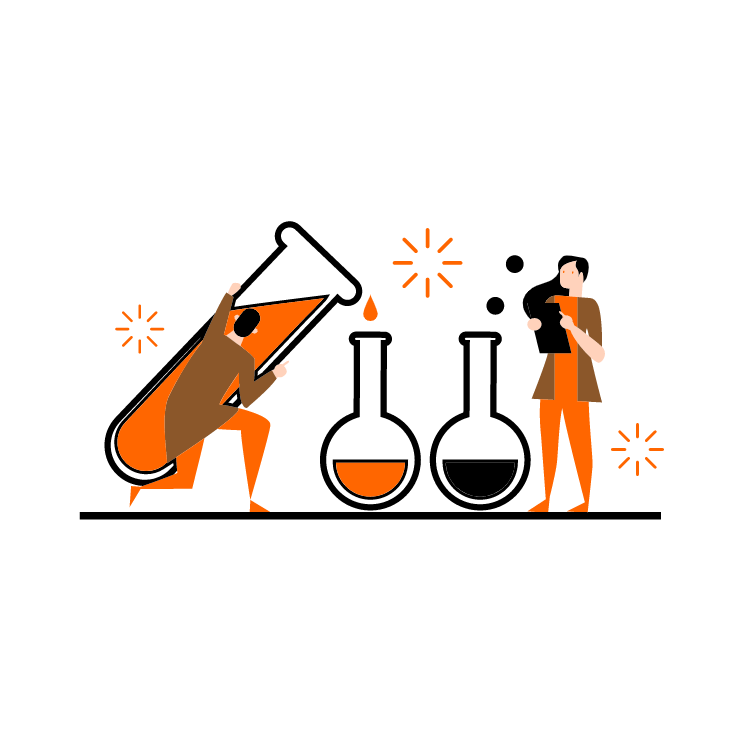 FAQ About Our Video Editing Service
This section goes through everything that we think you need to know about video editing, our video editing services, and our video editing company. Please feel free to look through the whole section – or click on the sections that pertain to the information that you are looking for about video editing or our video editing service (services).
Our video editing services are amazing – and our video editing company is second to none. If you want to save time (by outsourcing video editing and post production) and still get amazing videos out to your audience, give us a call today. If you simply need a video editing company to help with a sentimental project like a wedding video, give us a call too. We would be more than happy to take care of your project – regardless of what it is.
VIDEO EDITING SERVICES WITH LATENT PRODUCTIONS
Are you using video media in your marketing? By now, marketers are catching on to the importance of adding video to their strategy.
While everyone can agree on the importance of video, most don't realize the full spectrum of components that go into professional video production and editing.
The team at Latent Productions understands every aspect of the video production process – including editing. Editing is where you collate and curate your video content into a compelling, exciting presentation that engages your viewer.
Are you getting the most out of the time you spend in post-production? Many organizations underestimate the power of professional editing in their video content strategy.
You only get one shot with your editing job, and you need to make it count.
Whether you're just clipping a video for Tik Tok or a huge corporate production – You need the expertise of a qualified, talented, and experienced editing team working on your project.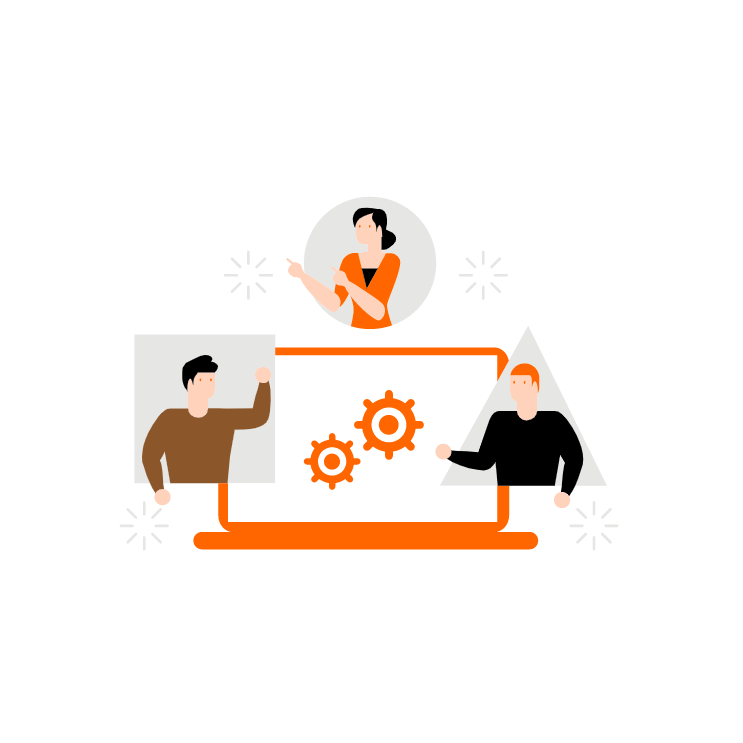 LATENT PRODUCTIONS BRINGS YOU SPECIALIZED EDITING SOLUTIONS
Video production and editing is a broad category with many different elements. Corporate videos and family videos are entirely different media mediums requiring specialist approaches to both projects.
You need a partner that understands the nuances between the themes and styles of different video media categories.
Our team has the skill set to work with any client. We're your top choice for a video content editing partner in any situation.
CHOOSE LATENT PRODUCTIONS TO BE YOUR SOCIAL MEDIA VIDEO EDITING PARTNER
With Latent Productions, you get a competent, talented, and skilled editing team ready to work on your next campaign.
We have experts that understand how to navigate the complexities of social media platforms. Our final edited videos are ready for immediate upload to your social platform of choice.
Get the edge you need to stand out in a noisy social world. Behind every industry talent or social superstar, there's a great team. Just look at Logan Paul; he has an entire squadron looking after his content production.
With Latent Productions, you get a professional team on call without the hassle of a contractual commitment. Contact us, and we'll discuss your ascent to social media success.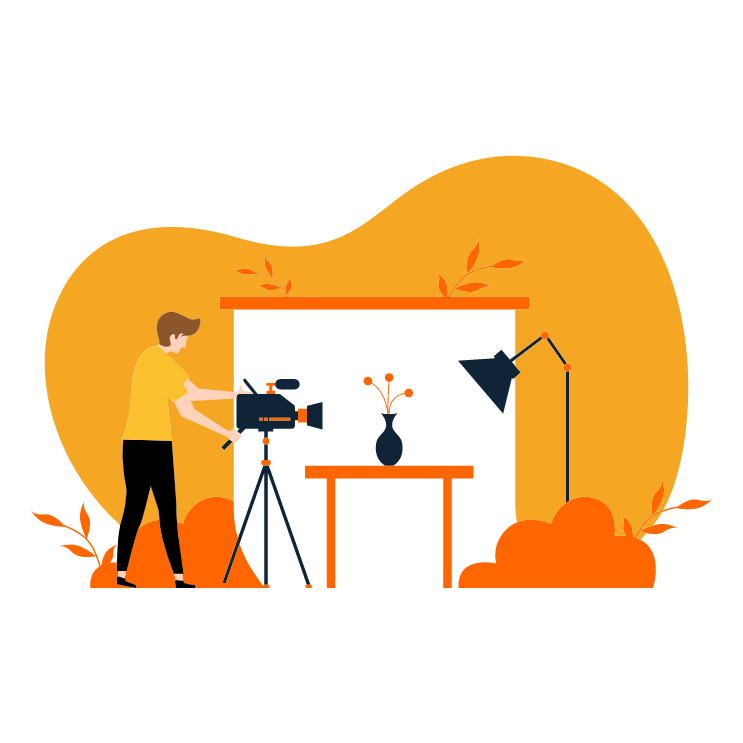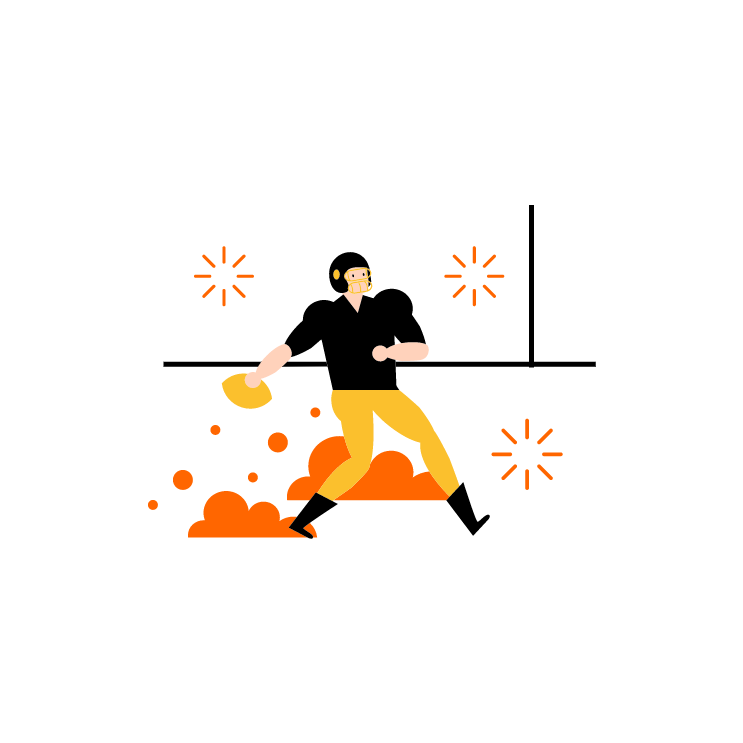 START YOUR VIDEO EDITING PROCESS TODAY WITH LATENT PRODUCTIONS
You can rely on Latent Productions to bring you edited videos native to your branding and current video templates. We can make suggestions for improvements and techniques that can elevate the results of your campaigns.
Every great social media editing campaign starts with a request. Contact us, and we'll chat about your needs. Whether you're a Tik Tok'er looking to gain more fame and following, or an international brand looking to build awareness, we can help.
REACH OUT, AND LET'S GET COFFEE 🙂
We understand that every person, brand, and organization's needs are different. We invite you to reach out to us to discuss a customized editing solution to suit your needs. We want to get to know our clients so we can understand their requirements.
If you're corporate in need of a video editing partner, contact us to discuss your requirements. We'll unpack everything we can offer your firm and the value we can bring to your marketing strategy.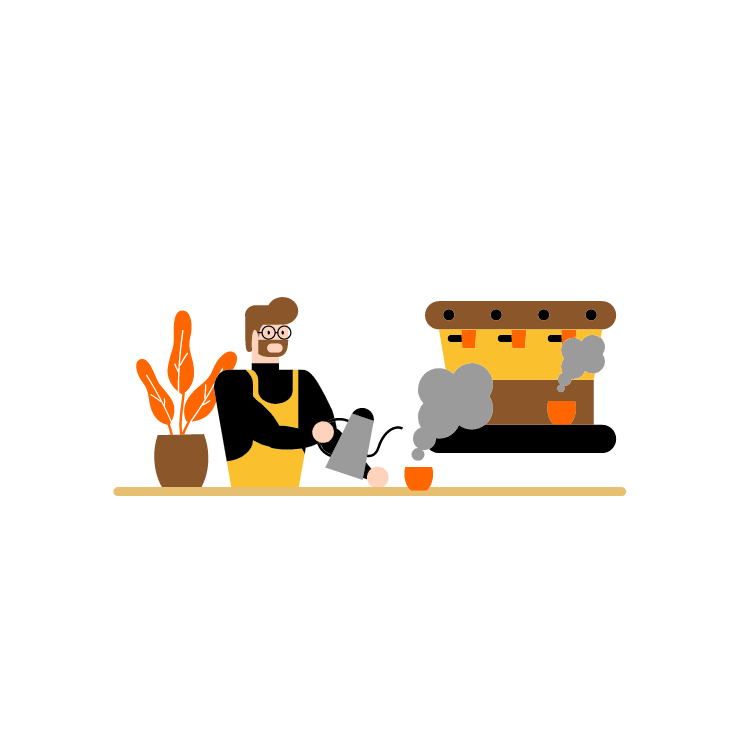 WHAT YOU CAN EXPECT FROM LATENT PRODUCTIONS VIDEO EDITING SERVICES
Latent Productions is an international video production company with a team of eager video editing experts). We value our reputation as one of the leaders in video production, giving our clients a world-class service that exceeds their expectations.
We've directed, shot, and edited thousands of videos over the years, and our production and post-production teams have decades of combined experience.
We believe in utilizing the latest videography and editing solutions to make your videos stand out from the competition, drawing eyeballs to your brand, organization, or offer.
WORK WITH A PROFESSIONAL VIDEO EDITING TEAM THAT DELIVERS RESULTS.
Why leave your video marketing strategy in the hands of an inexperienced team. Worse yet, why try to do it yourself, especially when there is so much at stake? Latent Productions offers you a full video editing service for your next video campaign.
Many influencers, creators, and organizations make the mistake of assuming that top-quality video editing is out of their budget. However, contact Latent Productions, and you might have a different attitude towards the costs of our service.
When you work with Latent productions, you get a world-class team working on your videos. While it might cost money and budget to hire us, the results you get will make a healthy return on investment. When you have the right video marketing strategy, you get better results with your campaigns.
We invite you to put our claims to the test. Give Latent Productions a shot at producing your next video campaign. If you don't experience better results that make it worthwhile, then you have nothing to lose.
However, we're confident you'll see the value in choosing us as your video content partner. Reach out to us today and speak to a consultant about what's possible with hiring Latent Productions for your next video campaign (or video).
LATENT PRODUCTIONS – VIDEO EDITING FAQ
Do you have questions about what Latent Productions can do for your video production? Check out our frequently asked questions about our video editing services.
Q: What type of videos does Latent Productions edit?
A: We edit all types of video content. You can rely on us to produce high-quality videos for your social media accounts or your website. We have a team of expert editors waiting to turn your raw content into something special right now.
Whether you need a 1-minute video for Tik Tok or a 20-minute mini-documentary, we can make it happen. Contact our team, and we'll walk you through our simple and easy to access video editing services.
Q: Does Latent Productions have a portfolio? Can I see previous examples of your work before committing to your video editing service?
A: Yes, Latent Productions have a portfolio of edited video examples for your to view. We're proud to display our work, and we want your business or organization to be our next success story.
Please browse through our previous client projects and let us know what you think! We're ready to assist you with your video editing needs whenever you need us (just give us a shout).
Q: Can Latent Productions follow my current video template design when editing my videos?
A: Yes, our dedicated editing team understands that you want to keep your video production consistent. We'll professionally edit your videos using your existing templates, creating continuity for your content.
Q: Does Latent Productions offer color grading services for my videos?
A: Yes, we can color grade your videos with basic grading. We'll tone the footage, fix any basic imbalance issues with white space and lens exposure problems. Contact our team, and we'll put you in touch with an expert to talk about your needs.
Q: Can Latent Productions add B-roll footage to my videos in the editing process?
A: Sure, we can add any B-roll you need. We work with stock footage libraries, using licensed content for your videos. We won't use unauthorized footage or imagery in your videos, and you never have to worry about a content strike from social platforms.
Q: Can Latent Productions handle voiceovers for my video content?
A: Yes, we'll work with your video content to produce a soundtrack in any language. We have a team of professionals that work with language specialists to get you a professional voiceover in any language. Contact us, and we'll talk about your specific needs.
Q: Can you resize my video content for use on my social media channels?
A: If you're looking for a content video editing partner for your Tik Tok or Instagram Stories account, choose Latent Productions. Our team of social media expert video editors has the experience you need to go viral with your videos.
We'll tailor your content to the right length and the right file type for easy uploading and the best chance of receiving millions of views. We'll work with you to tailor your social media video editing strategy to your needs. We manage the video editing needs of top (or enthusiastic) creators like yourself, and we can increase your influence on any social platform with our video editing skills.
Q: Can Latent Productions edit 4K video files? Will you deliver a 4K compatible video?
A: Yes, Latent Productions has the hardware to work with your 4K video. Our team is the leading expert service at editing in any file format, including 4K. We'll give you a professional result, guaranteed.
Q: I used an iPhone to record my footage. Can Latent Productions work with low-quality video footage when editing?
A: Yes, Latent Productions can work with any footage you send us. Our talented team can enhance, stabilize, and reformat your footage to look so much better than you ever expected.
You don't need to be a professional videographer to get an amazing video. If you're putting together a compilation for your partner for your anniversary, we'll work with anything you have and deliver an amazing result.
Q: Will Latent Productions provide music to my video editing?
A: Yes, we can add any type of music you like to your videos. We have a library that suits any video soundtrack, from up-tempo, fast-paced tunes to relaxed, rhythmic music. We'll give your video the right soundtrack that captures attention, engaging your viewer.
We know how to select and place the right music to suit the theme of your video, enhancing the emotional reaction to the visual display.
We work with a licensed library of music, and we take special requests. Contact Latent Productions to discuss your needs.
Q: How do I know that you'll deliver my video editing to my preferences? What if I don't like your editing style?
A: We're confident you'll find your edited video amazing. We aim to meet the highest editing and post-production standards possible. We have lots of satisfied clients, with one of the best reputations in the industry.
Whether you're a small agency or a corporate, we can deliver post-production that fits your brand identity and the voice of your organization. Our qualified editing team has the experience you need to turn your footage into the perfect final product.
Q: Can you do 2D and 3D animations from scratch? What are the limitations of your animation service?
A: We believe we have one of the most comprehensive animation editing and/or animated video creation services available. While we're no PIXAR, we have a team of qualified, talented editors and creators that work on various editing formats. If you have custom editing requirements for your animation, contact Latent Productions, and we'll talk about your editing needs.
Q: Do you guys offer video editing for personal uses?
Yes, off course, we can handle anything from grad videos to wedding videos as well.